The Jay Franze Show: Your backstage pass to the entertainment industry.
Join Jay Franze on a journey through the captivating world of entertainment. On each episode of his show, he takes you behind the scenes to uncover the stories, secrets, and fascinating people that make the entertainment industry what it is today.
Enjoy in-depth interviews with top industry professionals as he delivers a unique and entertaining perspective on the world of showbiz. With his signature dry humor and years of experience, Jay is your guide to the inner workings of the entertainment industry. So, sit back, relax, and get ready for a wild ride on the cutting edge of entertainment.
To listen at home or in the office, just ask Siri, Alexa, or Google to "play The Jay Franze Show."
Ratings & Reviews
---
Jay Franze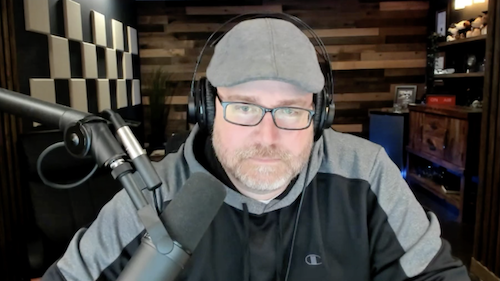 Jay Franze is the host of The Jay Franze Show, on this show Jay takes a deep dive into the entertainment industry to provide you with valuable insights and entertaining stories. Stories you won't find anywhere else.
Jay has engineered projects for a host of legendary artists, including Jerry Lee Lewis, Hank Williams, Jr., and Dolly Parton, and produced and engineered projects for indie artists such as Matty McRee, Tristin Burke, and Allison Piccioni. In addition, he has engineered shows for such greats as Phil Vasser, Keith Urban, and The Wilkinsons. He has also collaborated with top-notch producers like Bob Bullock, Matt McClure, and Chas Sandford and worked extensively in studios such as The Tracking Room, Oceanway, and Masterfonics. Several production companies have also benefited from his expertise, including Spin Red Productions, Pitt/Penn Productions, and Cristaldi Music. He has even engineered projects for many publishing companies like Real Life Music, Shadow Mountain Music, and Hanalei Music Group. His work has also been published by DSM Producers securing airtime on NBC, Comedy Central, and Saturday Night Live.
---
Featured Guests
TV / Radio
Gina Grad
Award-Winning Radio Personality / Author
(The Adam Carolla Show, The Tim Conway Jr. Show, The Gina Grad Show)
Teresa Strasser
Emmy-Winning Writer / Television Host / Author
(Win Ben Stein's Money, While You Were Out, Good Morning America)
Zay Zay
Critically Acclaimed TV & Radio Personality / Emcee / Actor
(Telemundo, San Antonio Spurs, San Antonio FC)